Last updated on November 4, 2022
Looking for Anyword alternatives? Look no further!
Anyword is an AI copywriting platform to help writers write copy fast. While over time it has gained popularity, there are a lot of people frustrated with the tool. And the problem lies within their per-word credits system.
There is hardly any information of Anyword on their website. You have to sign up to actually see how Anyword works.
Free plan is quite useless to be honest. It says 1000 words, but with the amount of useless content it spews out, those credits finish quicker than you realise.
Paid plans are super expensive – probably the most expensive among all AI writers. It costs $49/month for 30,000 words.
Credits use up very quickly. Useless content generated is also counted in your monthly word limits.
There are a TON of AI writing tools out there that can deliver higher quality content, with better features and a more affordable price point (like CopyAI).
Let's dive into the best Anyword alternatives out there.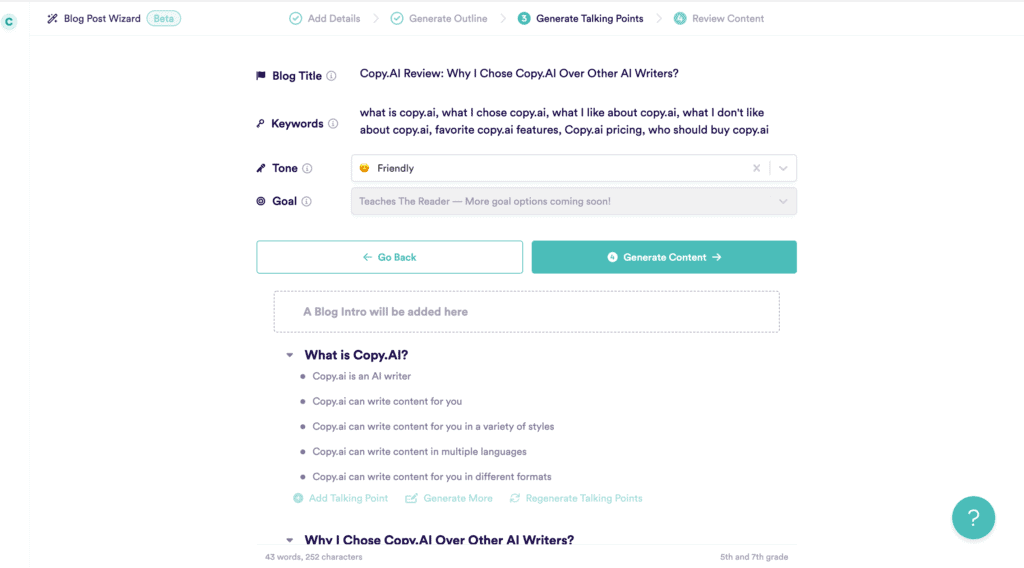 CopyAI is THE best Anyword alternative because it's generates much better quality of content, it's more affordable, has a better credit system that lasts longer and comes with many more features than Anyword.
CopyAI is an AI copywriting tool that generates really, really good copy. Almost equivalent to a human writer. It's great for writing both short form (like FB ads, meta descriptions, emails etc.) and long form content (blog posts, books, course content, video script etc.).
Top features
Freestyle mode that allows you generate ANY kind of copy you want.
Blog post wizard that allows you to write a full blog post in under 1 minute,
Templates generator that allows you to auto-create instructions for the AI writer.
CopyAI's credits system is more sustainable and long lasting. Your credits will last much longer in CopyAI vs Anyword (where they get used up in an instant).
Pricing
$49/month for 40,000 words. Pricing increases as you use it more.
LIMITED TIME DEAL: Upgrade to a paid plan within the first 4 days of signing up using above activation link to get instant 40% off.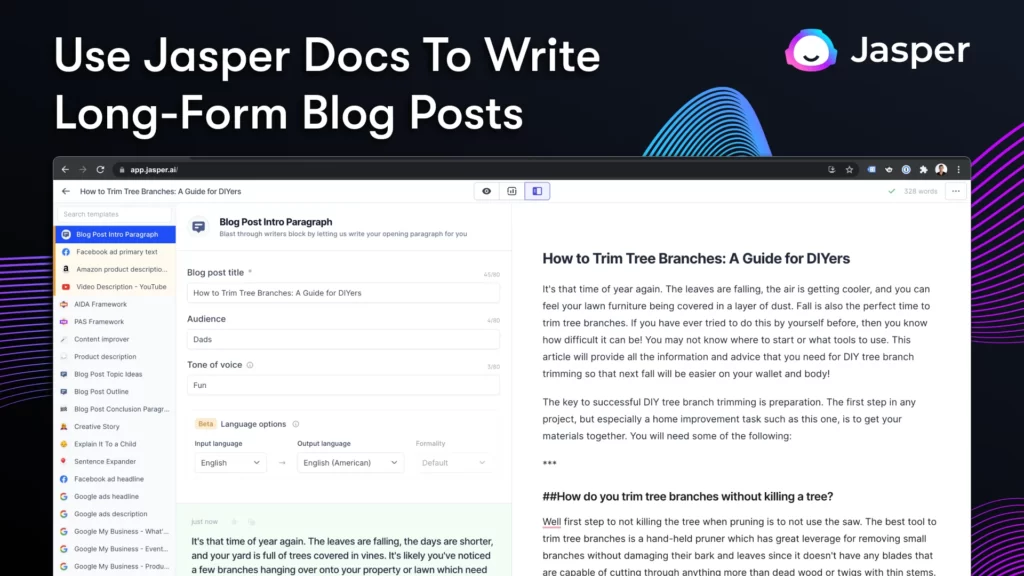 Jasper is a writing assistant that creates marketing copy for you 10x faster and more efficiently than Anyword. The app allows users to easily generate high-quality content of various lengths, from short blurbs to full-length articles.
The company is valued at $1.5 billion and has raised $125 million—the most of any other AI copywriting assistant on the market.
Top Features
Jasper's chrome extension allows you to generate copy anywhere on the internet—without ever leaving your tab.
Jasper enables you to optimize your content for SEO through a built-in integration with Surfer SEO.
Integration with Grammarly ensures that your writing is free of plagiarism.
Pricing
Jasper costs $59/month for 50,000 words and the pricing gradually scales based on your usage. They also refund credits used if the copy generated is not good.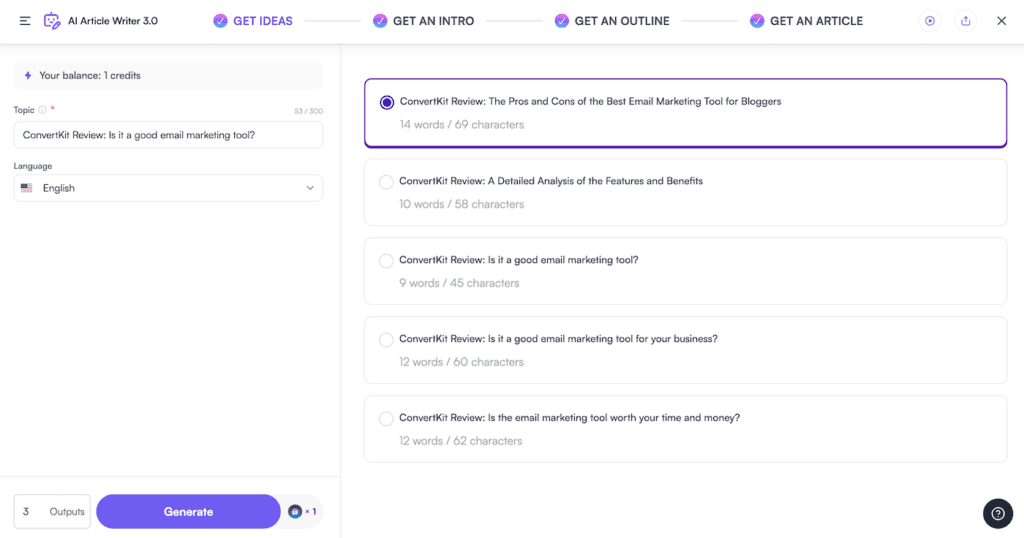 Writesonic is an AI copywriting tool that will write any kind of sales and marketing copy for you—perfect for bloggers, who may not have the time to write all their own content.
Over 300,000 writers, entrepreneurs and marketers have used it to create great content.
Top Features
The AI Article Writer will produce an entire article in seconds.
Generate images for blog posts automatically
A built-in plagiarism checker ensures that the copy generated is original.
Writesonic's Sonic Editor provides a Google Docs-type interface for creating and editing your content.
1-Click WordPress Export to export your article as a WordPress blog post, ready to be published
Pricing
Writesonic offers more affordable rates than Anyword, with full-featured plans starting at just $19/month for 19,000 words.
Copysmith is another Anyword alternative that can be summed up in two words: ecommerce and bulk. It automates content creation for enterprise teams and eCommerce businesses. It's been built for teams that need to create large amounts of content in bulk.
Copysmith has integrations to key marketing platforms like WooCommerce, Google Ads, WordPress and Docs that allow a large team of marketers to create content more efficiently.
Top Features
Integrated plagiarism checker to ensure that your content is original
Bulk content creation that allows you to create large amounts of content in one go. Simply upload a spreadsheet with your content!
Collaboration features allow you to create content together as a team.
Copysmith's templates support a range of use cases, and the ability to customize your template makes it possible to build one that is perfectly suited for any kind of content generation.
Pricing
Copysmith costs $59 a month for 260,000 words—but the pricing structure is similar to that of other Anyword competitors: it's based on how much copy you generate.
ClosersCopy is a new AI writing assistant in the market that helps writing copy for sales and marketing teams.
Although it's a relatively young Anyword competitor, it's one of the first non-GPT 3 based AI assistants—which means that its output is slightly different from what you'd get from other GPT-3 based Anyword alternatives. It uses a proprietary AI and provides incredible results.
Top Features
Uses its own proprietary algorithm (not GPT-3) with 3 different modes: SalesAI, BlogAI & StoryAI
Supports keyboard shortcuts to write faster and more efficiently
Tools like spam analyser, keyword density checker and emotional tone scoring tool help you analyze content
A writing wizard that will guide you through the writing process, with templates to help.
Pricing
They have three paid plans—Power ($50/month), Superpower ($80/month) and Squad ($100/ month)—but it's worth paying the extra money for Squad, which includes unlimited output generation (plenty of room to grow!) as well as 3 seats.
They also run periodic lifetime deals (promoted via their ads), but they cost upwards of $500.
Choosing the best Anyword alternative
These are plenty of Anyword alternatives to consider if you're looking to switch.
The best approach to finalise the best Anyword alternative is to look at your requirements (use case, budget, quality, features etc.) and bucket them under – absolutely necessary, nice-to-have and not important. Then look at the Anyword competitors from this list that match your requirements.
In fact, that's the approach I take before deciding any tool to purchase. I use a template like this.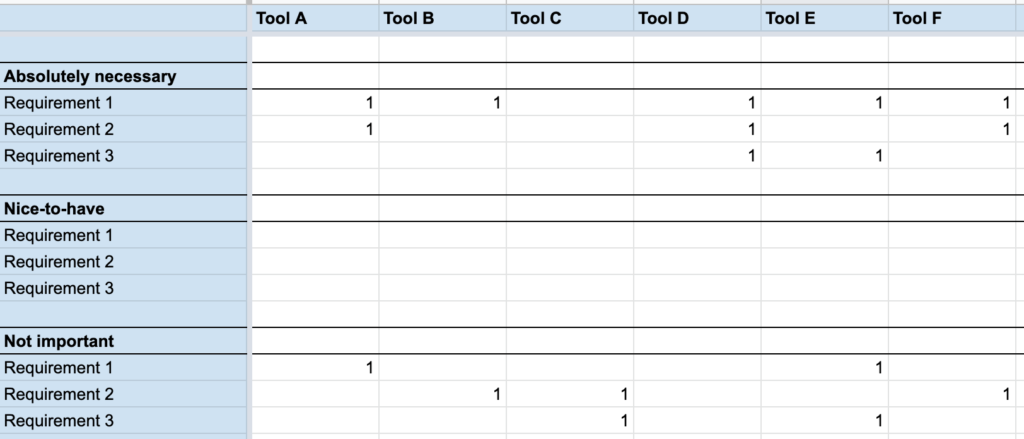 My opinion
If you need the best AI writing assistant that is a mature product with lots of features, generates high quality content and offers value for money pricing (where credits don't expire as quickly as Anyword's credits), then Copy.ai is the best Anyword alternative to switch to.