Last updated on November 29, 2022
When it comes to AI article writers, Article Forge was one of the first on the scene. But, compared to the alternatives available today, it's not great. Here are my biggest issues with Article Forge:
Bad quality content: The content produced by Article Forge is often irrelevant, full of mistakes, repetitive, off-topic, and meaningless. It kills productivity to spend hours fixing the content.
Limited to 750 words per article: Another issue with Article Forge is that it's limited to 750 words per article. This is simply too short to cover anything meaningful on a topic. In order to rank well in Google, your articles need to be at least 1,000 words.
Lack of training videos: There are no good training videos available for Article Forge. This is a big problem because it's not easy to use.
No modern AI article editing features: Article Forge also lacks modern AI article editing features like rewriting the content or completing your sentences. This reduces productivity even further.
No built-in plagiarism checker: Finally, Article Forge doesn't have a built-in plagiarism checker. This means that you could be generating and publishing plagiarizing content without even knowing it.
Because of GPT-3, there are much better competitors to Article Forge in the market today that offer higher quality content, advanced editing features, integrations with SEO tools etc.
Here are my top Article Forge alternatives:
1. CopyAI (I chose this one)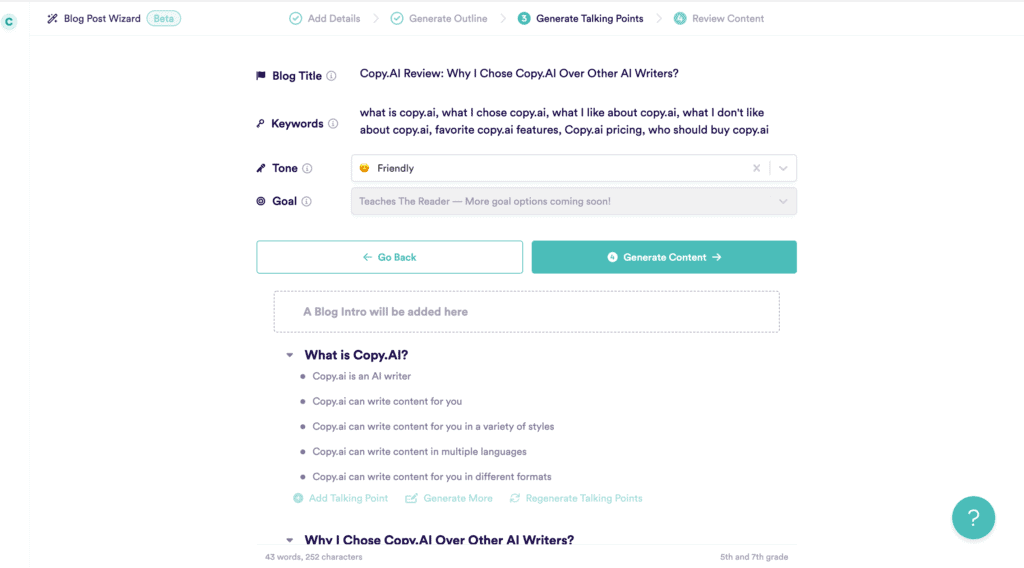 CopyAI is the best Article Forge alternative in the market today and creates really high quality articles in minutes. It's versatile with a lot of use cases for creating both short form and long form copy.
CopyAI's long-form blog post creation tool allows you to create a detailed first draft in minutes. And the output is amazing—99.99% original content, no spelling mistakes or grammatical errors! It reads like a real writer has written it.
No wonder CopyAI has amassed 3 million+ users in a span of less than 2 years.
Top Features
Easy 4-step Blog Post Wizard to write articles quickly
A Google Docs-style editor allows you to instruct the AI to complete your paragraph or improve on it by using buttons like "Write more" and "Rewrite."
100+ blog writing tools to help you brainstorm blog titles, expand on your paragraphs, write strong conclusions and much more.
Auto-create templates to write commands for technical portions in an article (such as tool comparisons or product reviews) for CopyAI.
A free-form writing tool allows you to create any kind of copy—I've used it to write LinkedIn posts that promote my blog posts!
Pricing
For $49 per month, CopyAI can generate up to 40,000 words (or roughly 20-40 articles) for you.
LIMITED TIME DEAL: Upgrade to a paid plan within the first 4 days of signing up using above activation link and get instant 40% off.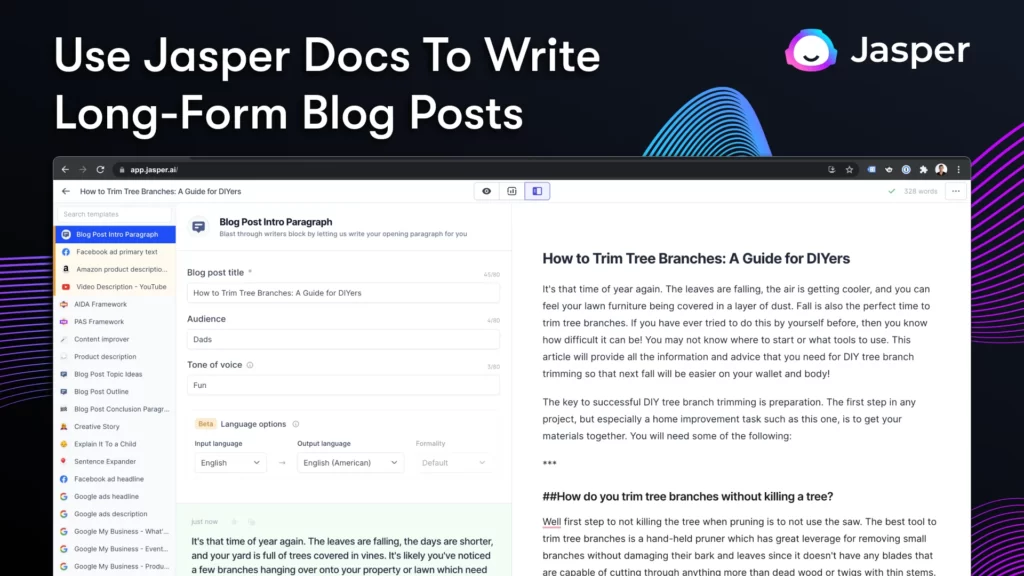 Jasper AI is another great Article Forge alternative that can write great blog posts using pre-written templates for creating a blog post outline, blog title, blog conclusion or writing a full blog post in one ago.
Like Copy.ai, most of the content generated by it is unique. However, if you want to double check for plagiarism, Jasper integrates with Copyscape—a third-party tool that checks for duplicate versions of your work in other places on the internet (and alerts you about them).
Top Features
Boss mode allows you to create SEO-optimized long form content.
Integrates well with Surfer SEO (a content optimization tool).
Create AI illustrations for your blog posts (extra add-on – $20/month)
Jasper's Chrome extension allows you to write blog posts while doing research on the Internet—without leaving your tab.
Pricing
Jasper offers a tiered pricing structure based on the number of words you use per month. Their full featured plan costs $59/month for 50,000 words.
Bramework is a relatively newer Article Forge alternative that has a special focus on helping you write SEO-optimized blog posts that rank.
It helps bloggers, freelancers and agencies get their first draft done quickly by taking the pressure off writing and brainstorming. Along with that, it bundles a bunch of SEO tools to help your write SEO-optimized blog posts.
Top Features
Keyword research tool to help you brainstorm topics
Built-in tool to check for plagiarism.
Get keyword metrics directly from your SEMrush account in Bramework using their SEMrush integration
Image Finder searches for suitable stock images to use in your blog post.
Website keyword ranking tool to check the current ranking of your target keyword
Pricing
The full-featured plan from Bramework costs $99/month for producing up to 100,000 words of content (40–80 articles).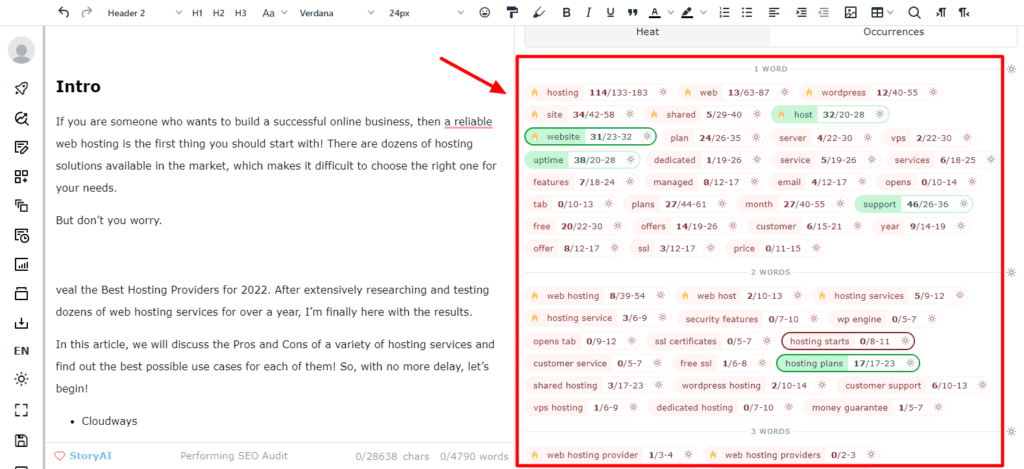 Another alternative to Article Forge is ClosersCopy. It uses its own proprietary AI writing algorithm (not GPT-3) that offers 3 modes—SalesAI, BlogAI & StoryAI. It's output is slightly different from what you'd get with other GPT-3 based Article Forge competitors.
ClosersCopy saves you time and money by streamlining the creation of long-form, in-depth content using their frameworks.
Top Features
Blog post wizard with pre-formatted templates
Advanced writing tools to analyze your content like spam analyser, keyword density checker and emotional tone scoring tool.
Built-in tool that analyzes your competition's content to help you improve your own.
Built-in power words and thesaurus lookup
Supports plain-text markdown and keyboard shortcuts
Pricing
ClosersCopy offers three paid plans: Power ($50/month), Superpower ($80/month) and Squad ($100/month).
The most value for money plan is the Superpower one, which gives you unlimited output generation and 3 seats.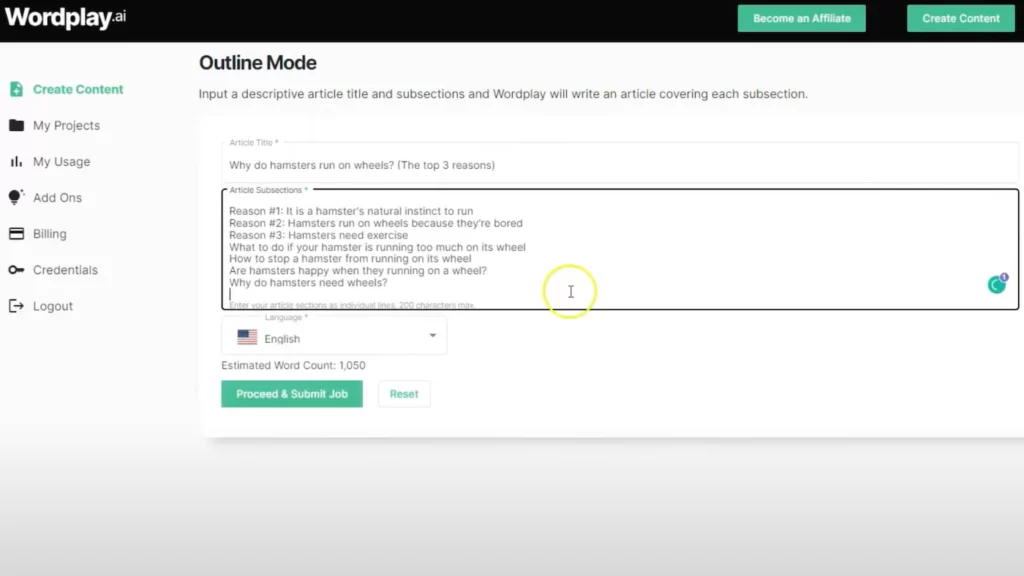 Another Article Forge competitor Wordplay helps you write bulk long-form, in-depth (2000+ words) articles using AI with just one click. It requires very little effort to create articles using Wordplay. Just share the article title or topic or share a CSV file with blog topics and it processes your article.
(Fair warning that generating a full article can take 5-15 minutes.)
Top Features
Import a CSV file to create multiple articles at once
Topic mode will quickly create new articles from your list of topics.
Title mode to create articles in bulk from exact article titles
Ridiculously simple user interface
Pricing
$35/month for upto 20,000 words (10-20 articles).
Overall Best Article Forge Alternative
Top Choice
Best quality content output
GDocs-style free form editor with advanced editing tools
Easy user interface
Blog post wizard to get your draft in <5 minutes
150+ ready to use templates
Auto-write instructions for your AI writer
Buy a paid plan using above activation link in the next 4 days to avail the offer.