Last updated on November 4, 2022
Rytr is one of the most affordable AI writing assistants in the market with an expertise in short form copy and an easy user interface.
However, its weaknesses outweigh these strengths.
Biggest drawback of Rytr is that it doesn't support long form content.
The quality of output also isn't great (you get what you pay for!),
There hasn't been a lot of development in terms of new features while the competition is getting increasingly better every day.
It recently got acquired by Copysmith (competitor) so it worries me how long this tool will last.
If you're a paying customer of Rytr, this is a good time to move to other much better AI writing assistants. In this guide, I'm going to share some of the best Rytr alternatives and competitors.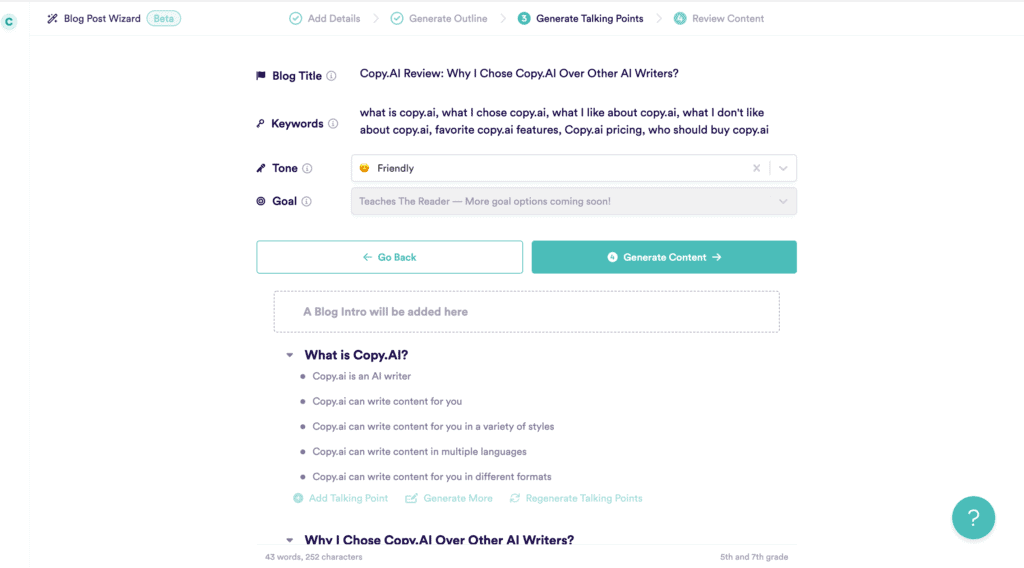 This is my favorite Rytr alternative in the market right now. With 1 million+ users, annual revenue of $10M and $13.9M in funding, CopyAI is the most popular AI writing assistant in the market today. It helps you write both short form and long form copy.
But what makes Copy AI stand out is the quality of output. It's top notch with no grammatical errors and with a lot of insights. The team is very responsive in adding new features every week and the user interface is great.
Top features
Templates generator to auto-write commands inside CopyAI to get great output
Freestyle tool allows you to generate literally any kind of copy (I've used it to create my Gumroad product descriptions!)
Blog post wizard to create full length blog posts quickly
Advanced formatting features like "Write more" feature to instruct the AI to complete your paragraph and "Rewrite" to ask the AI to improve your currently written paragraph
Unlimited projects
Pricing
Up to 2000 words per month are FREE. Paid plans begin at $49/month for up to 40,000 words. All plans include all features and premium content quality.
*LIMITED TIME DEAL: Upgrade to a paid plan within the first 4 days of signing up using above link and get instant 40% off.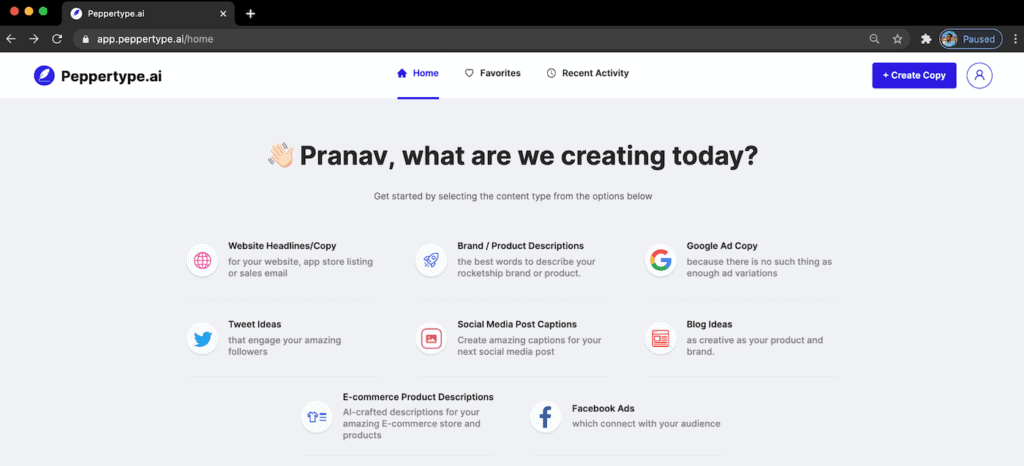 Peppertype is another Rytr alternative worth considering. It's a virtual content assistant that helps you write copy fast. It's an AI writing assistant built by one of the world's largest content marketplace Pepper Content. The unique thing about Peppertype is the focus on ensuring that written content is relevant to the topic, has the required SEO keywords and has been verified by an editor.
Top features
Built-in grammar checker
Annotations
Plagiarism checker
Topic relevancy indicator
Download results in CSV
Pricing
Peppertype costs $35/month for 50,000 words.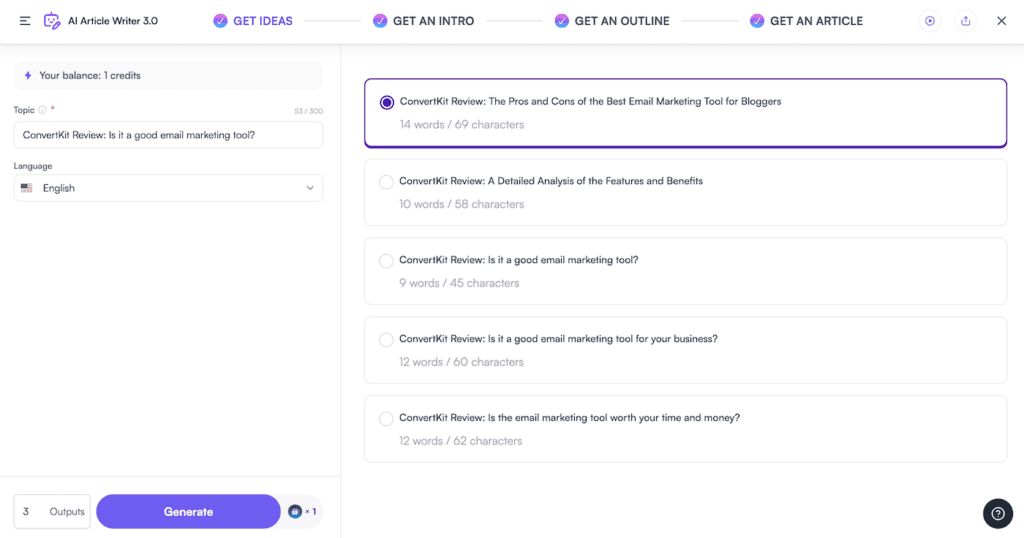 Writesonic is an AI writing assistant that helps write both short form and long form copy. It's an excellent alternative to Rytr.
Top features
SEMrush integration
Built-in grammar checker
Landing page writer
AI art creator
1-click WordPress export
AI Article Writer
Pricing
Writesonic's pricing is a little complicated, so we'll simplify it for you. Full featured paid plan with the best output quality (Premium) costs $40/month for 50,000 words. Try Writesonic and if you enjoy using it, our advice would be to opt for the annual plan to get Writesonic for $26/month for 50,000 words.
Writesonic's price depends on word count, output quality (Premium, Good, Average & Economy) and what features you want. If a plan provides 19,000 Premium words, that means you can use either 19,000 Premium words or 47,500 Good quality words or 95,000 Average quality words or 190,000 Economy quality words.
Copysmith is a Rytr alternative that helps teams create, launch and distribute marketing content at scale. It's built for eCommerce businesses that need to automate the creation of large amounts of content in bulk.
Top Features
Bulk content creation allows you to create large amounts of content in one go by uploading a spreadsheet.
Integrates with key marketing platforms like WooCommerce, Google Ads, WordPress and Docs
Instantly translate your content into 100+ languages
Use Copysmith's API to seamlessly integrate the tool with your existing third-party platforms, proprietary system and other tools.
Pricing
Copysmith costs $59 a month for up to 260,000 words.
Choosing the best Rytr alternative
These are some good Rytr alternatives to consider if you're looking to switch.
The best approach to finalise the best Rytr alternative is to look at your requirements (use case, budget, quality, features etc.) and bucket them under – absolutely necessary, nice-to-have and not important. Then look at the Rytr competitors from this list that matche your requirements. In fact, that's the approach I take before deciding any tool to purchase.
I use a template like this.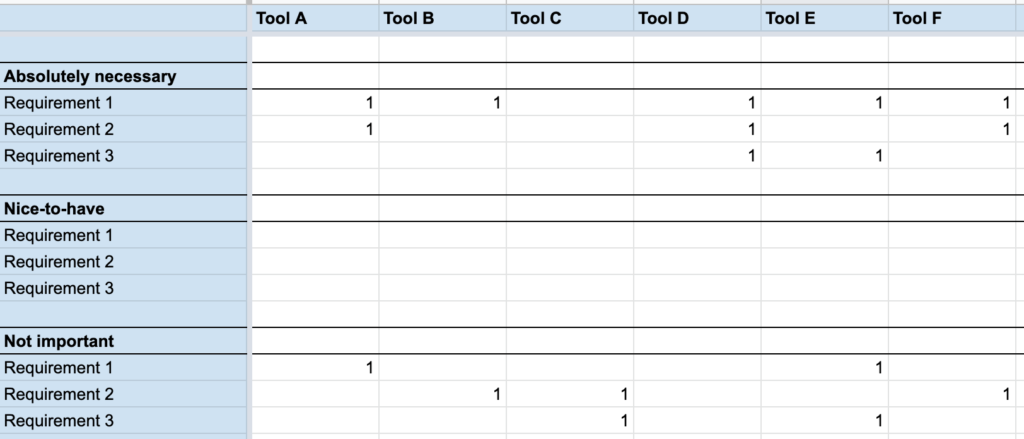 My opinion
If you need the best AI writing assistant that generates high quality content, offers value for money pricing and a no-nonsense user interface, then CopyAI is the best Rytr alternative out there.