There is no bigger professional networking platform than LinkedIn right now.
LinkedIn has 850 million members right now – that's over 10% of Earth's total population! It's the go-to place for professionals looking to network, find jobs, and grow their businesses. It's no surprise that B2B marketers are taking advantage of this platform to reach out to B2B audiences.
Here are some LinkedIn B2B marketing statistics that surprised us:
A LinkedIn profile with a photo is viewed 21 times more often and receives 36x more messages than one without.
Of all LinkedIn users, almost half (43%) are women.
57% of LinkedIn's users are men.
7 out of 10 LinkedIn users are based outside the United States.
94% of B2B marketers use LinkedIn to distribute content, over Twitter (89%), Facebook (77%) and YouTube (77%).
There are over 9 billion impressions of content in LinkedIn feeds every week!
65% of B2B companies have acquired a customer through LinkedIn.
Three times as many leads are generated from LinkedIn than Facebook and Twitter.
8 out of 10 B2B marketing leads from social media come via LinkedIn.
Despite 77% B2B marketers planning to use LinkedIn more, most B2B marketers lack strategies and know-how for how best to do so.
1 out of 2 LinkedIn members report they are more likely to buy from a company they engage with on LinkedIn.
LinkedIn is responsible for nearly half—46%—of social media traffic to your company's site.
80% of LinkedIn users are below the age of 34. Less than 3% of LinkedIn users are above age 55+.
While the average email open rate is about 21.6%, LinkedIn InMail can bring you 57.5% open rates—almost thrice what your emails are likely to achieve!
Three-fourths of B2B marketers say they use LinkedIn for advertising.
25% of LinkedIn users are senior level influencers.
LinkedIn's audience has 2x buying power of the average web audience.
Just 1% of LinkedIn users are C-level executives.
Decision makers account for less than 10% of LinkedIn's total user base.
Including 8 images when you publish on LinkedIn is associated with a greater number of LinkedIn shares, likes, comments, and views.
Articles on LinkedIn featuring exactly 8 images tend to generate the most engagement.
Of the 10,000 most-shared content pieces in the last five years, 94% (9331) were written by people who are not known to be among LinkedIn's top "influencers".
The average How-to post on LinkedIn can gets twice as many views as a Question post.
A survey of marketing executives found that 91% considered LinkedIn to be the best place to find quality content.
LinkedIn research has shown that when a Page reaches 150 followers, its growth rate increases exponentially.
More than 55 million companies are listed on LinkedIn.
Since launch, over 9 million LinkedIn users have turned on Creator Mode.
More than half (57%) of LinkedIn's traffic comes from mobile devices.
A third of businesses have seen a 33% increase in purchase intent from running LinkedIn ads.
Conclusion
As these LinkedIn B2B marketing statistics indicate, LinkedIn is a powerful tool in your B2B marketing arsenal. It can help you grow your network, find new prospects, generate leads, and reach your target audience. However, you need to understand how LinkedIn works first before you can truly harness its power.

Use these LinkedIn B2B marketing statistics as inspiration for how to use LinkedIn more effectively in your B2B marketing strategy.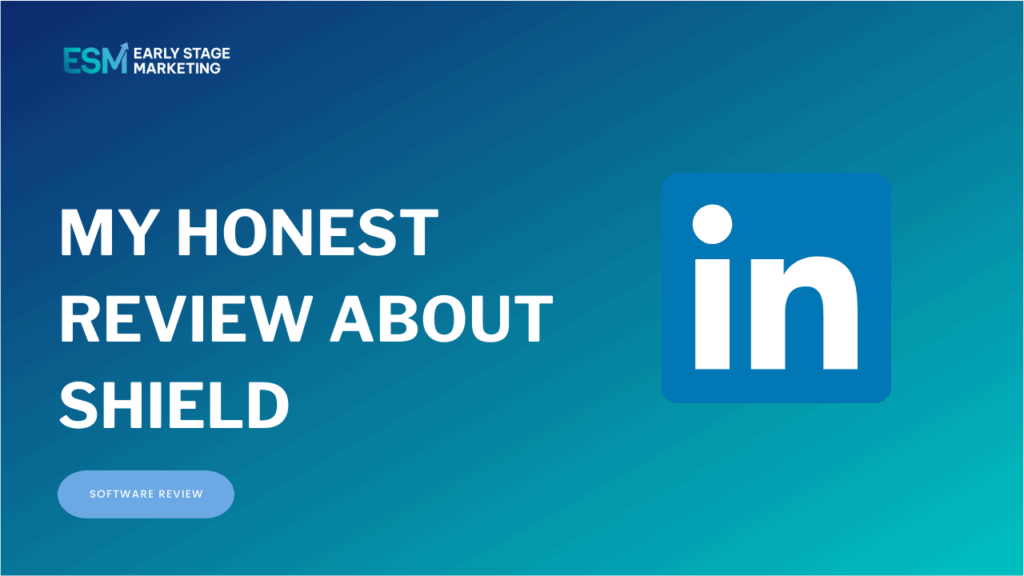 How I Went From 24k To 1 Million+ Linkedin Views?
If you're investing in LinkedIn as a B2B marketing channel, I strongly recommend using Shield Analytics. Here's my full review of how Shield Analytics helped me gain 1 million+ LinkedIn post impressions in 2022.
Sources