Last updated on May 16, 2023
2022 was the year where I founded ESM and took it from 0 → 1.
Here are the details:
What went well?
I started the year with two major goals in mind:
Monetize my content
Do it predictably
I knew how to get traffic. I've driven millions in traffic for many SaaS companies I've worked with, my wife's blog and my own blogs. Getting traffic is easy, but converting that traffic to $$$ is hard.
For years, I'd been blogging on remotemarketing.org. I had a unique insight on helping build remote marketing teams and I used to coach team. Covid-19 changed all of that in one instant – all marketing teams became remote and I felt like I needed to pivot my positioning (good reminder to relook your positioning regularly as markets evolve).
For the last 10 years, I've been helping early stage SaaS startups grow, so I'd been eyeing EarlyStageMarketing.com (ESM) for a while now. I finally decided to double down on this positioning and acquired the domain from the seller.
Unlike the past, I wanted to come across as a more professional brand this time across all my content – social, written, video or audio. So I invested heavily on the site by designing it myself, built a style guide with help from my design partner Delesign, worked with content writers/agencies to help scale my content production and softly launched ESM.
It brings me immense satisfaction and pride in saying this, but I've finally monetized my blog in 2022. Not only that, I've also generated a recurring revenue stream from the blog that's growing month over month.
What were the results of my goals in 2022?
Here are some achievements:
Content
I've never written so many blog posts collectively in 1 year. After writing so much content in an entire year, I've actually become quite good and quick at writing content (thanks to CopyAI's writing assistant). First 1-5 articles were really hard to complete, but it got easier and easier over time. Now, I can publish a full article in a day.
Not just blog posts, I've become decently good at writing content for my LinkedIn and YouTube audience, thanks to the advice from Amanda Natividad's advice on zero-click content.
0 → 50+ articles
15 → 100+ LinkedIn posts
25,000 → 1 million+ LinkedIn post impressions
400 → 2000+ views on YouTube
0 → 400+ email subscribers
Best performing content
SEO
All this content creation converted to traffic and backlinks.
0 → 2000 visitors/month (organic traffic)
0 → 50,000 search impressions/month
0 → 40+ backlinks
0 → DR 22 / DA 18
Revenue
All that traffic converted to revenue. Revenue came from 3 different sources:
Digital products (ebooks, templates, courses, consulting calls)
Affiliate commissions
Advisory and consulting assignments
Best selling products
What did not go well?
I wasted a lot of time with misfit advisory clients. I'm setting up measures to spot that as early as possible.
I wasted time deciding what to write about. Instead I will strictly follow my content calendar and not deviate too much from it.
I didn't move fast enough. I slacked. Freedom of how you spend your time is an incredible privilege, but you need to discipline yourself and work on deadlines. The mindset change that I need to get to is that this blog is also my client and I need to prioritise it.
I didn't prioritise frequently. I started the year with very focused priorities, but towards the start of H2, I stopped pausing and reflecting on my priorities. I'll attempt to change that in 2023.
I didn't set up good attribution of affiliate signups from the blog. That led to shooting arrows in the dark and not knowing which content is generating the most signups and revenue. I'm already working on fixing this.
Related Reading: Thirsty Affiliates Review: Pro vs Free
What were my favorite tools?
These tools were essential to my success with ESM in 2022.
I used CopyAI for assisting me in writing a lot of my blog content. It's an AI copywriting tool which can really, really good marketing copy. It has a lot of awesome features like a blog post wizard, freeform writing tool and the ability to auto-generate technical instructions to the AI writing tool.
For $21/month (using my special deal), it's absolutely worth it.
BrainFM was instrumental in helping me write for long periods of time across the year. It's a focus music app that uses patented technology to create music for the brain. Whenever I feel distracted or I'm procrastinating, I play BrainFM. Within 10 minutes, I'm in a state of flow.
For $3/month (using my special deal), it's a no brainer. I've been using it for 5+ years and it's amazing.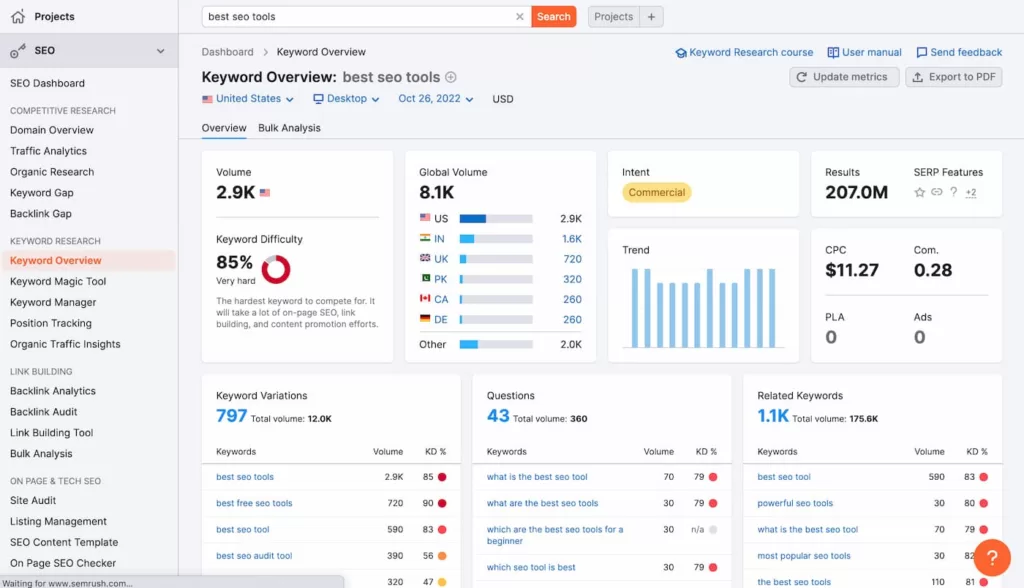 I spent every day in SEMrush across the year. SEMrush is an all-in-one market intelligence tool. I use it for keyword research, rank tracking, competitor analysis and backlink tracking. Without SEMrush, I wouldn't be able to prioritise the right keyword opportunities to create content for or track the rank of my targeted keywords. Their market intelligence data is quite accurate.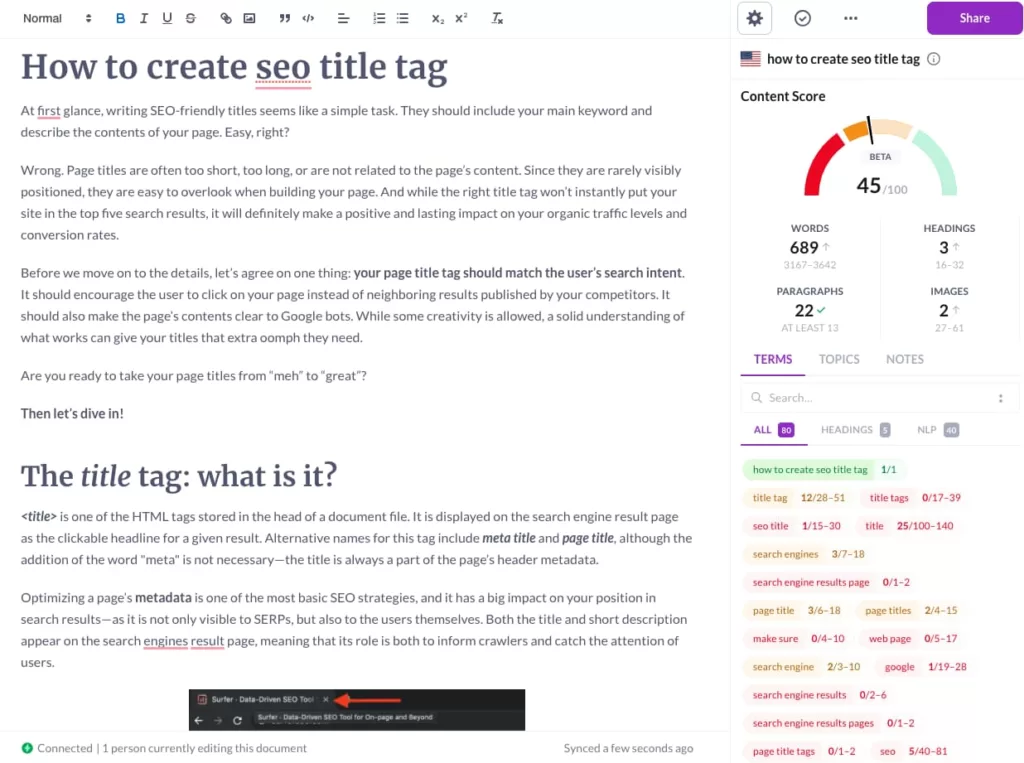 Search is more competitive than ever. Thanks to Surfer SEO, I'm able to optimise my content for search better than my competitors. Because of Surfer SEO, I was able to debut for a keyword on the first page itself. I'd attribute a lot of my search performance and traffic growth because of Surfer SEO's guidance in helping me finding content gaps in competitor site's content.
They say you can't improve what you wan't measure. The same is applicable for LinkedIn. Part of the reason why I got 1 million+ views on my LinkedIn posts this year was because I tracked what posts/topics got more traction and doubled down on them. Shield is an incredibly helpful tool to help me show my LinkedIn profile analytics and give me a real time view into what's working and what's not.
What are my goals for 2023?
I'm keeping it simple in 2023. My goal is to grow my affiliate income to 25% of my salary. This is my 5 point plan:
Increase my speed of new content production
Update and enhance existing content
Diversify my affiliate content
Focus on building content clusters
Create more digital products (especially Notion templates)
I'm quite excited about 2023 with all the plans brewing right now.
I wish all of you a terrific start to 2023. I'm grateful if you read, purchased, shared or recommended anything from ESM. Thank you!