Last updated on September 27, 2022
⭐ I update this CopyAI review monthly as the team rolls out new features and changes to the product. This is THE most updated Copy.ai review blog post on the internet right now.
I've been blogging for more than a decade. Inevitably, the writing part of blogging takes over pretty much all my time, and I'm left pressed for time as it is.
So when I heard about Copy.ai, an AI-powered tool that writes content based on brief prompts and other data you give it, I was intrigued.
A day later, I became a happy paying customer of CopyAI. So what convinced me to become a CopyAI customer?
In this Copy.ai review, I'm going to share my decision on
why I purchased Copy.ai
why it's my favorite among all other AI writing tools
what I like (and don't like) about Copy.ai
what are my favorite features of Copy AI
how much it costs
By the end of this review, you'll be able to make the decision if buying Copy.ai makes sense or not.
Copy.ai is an AI writer that can write content for you in different formats. It has been built on top of GPT-3 technology, which is considered one of the most advanced and accurate NLP models in the market.
Copy.ai already raised $13 million in funding so far. As such, it's right at the top when it comes to writing accuracy and quality. With 1 million+ users already using Copy.ai as their go-to tool, this shows the trust people have in it's ability to generate quality AI written content that reads like a human!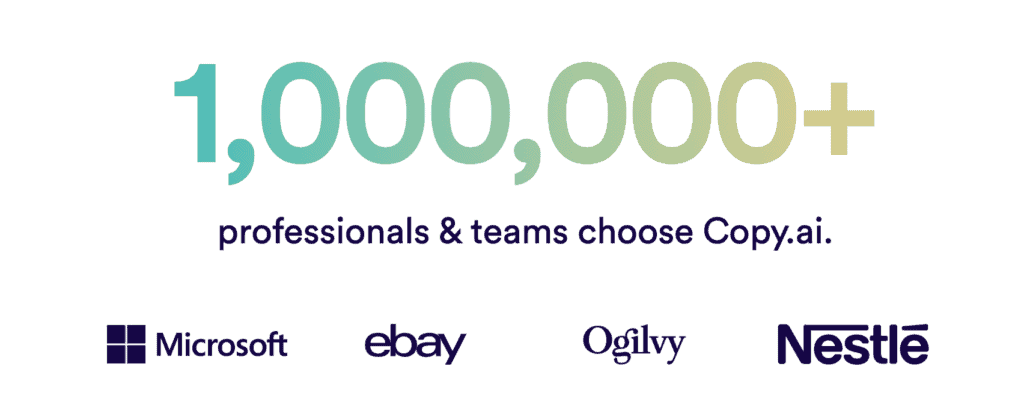 Why I Chose Copy.AI Over Other AI Writers?
I wanted to reduce the time I spent writing articles for my blog.
When AI tools flooded the market, my requirement was simple:
Simple and fast workflow to write long form content
High quality content output that I can rely on

Affordably priced
Copy.ai fit that and offered me much more.
What I love about Copy.ai
Here's what I like:
Blog post wizard
You can create a blog post from a title and a few keywords in a four step process that is highly customizable at every step. You can start writing your essay within minutes and the output is very very good. It sounds like a real writer and absolutely no grammatical errors or spelling mistakes!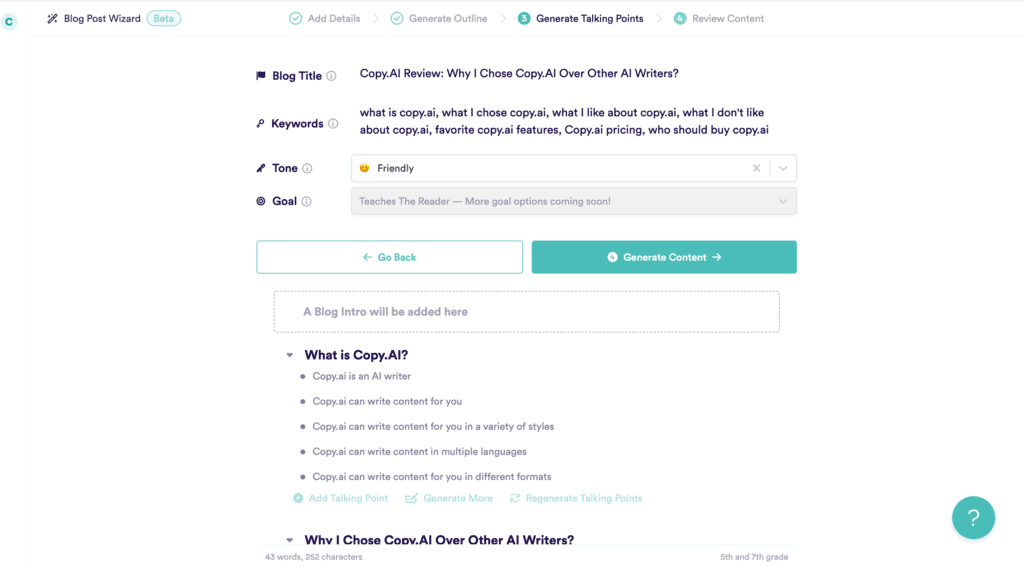 Auto-generate instructions to CopyAI
The best way to generate great output from any AI writer is by giving it good instructions. However, writing instructions for an AI writer is not easy.
Thankfully, CopyAI can auto-create instructions for the AI writer to produce EXACTLY what you want. You can even save your favorite auto-created instructions as custom templates.
For example, I auto-created instructions using CopyAI to craft a LinkedIn post that CopyAI can write for me.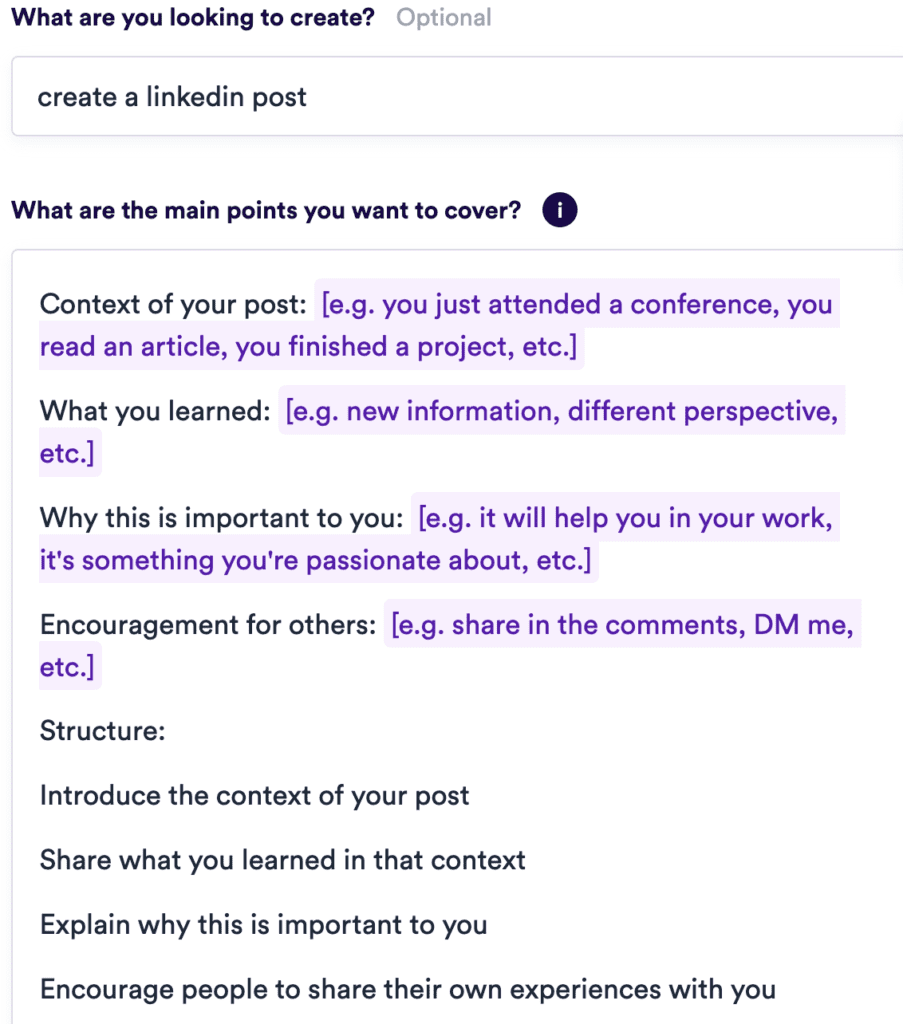 I gotta admit, it's pretty awesome!
"Freestyle" mode
CopyAI has 90+ tools to write copy ranging from writing a full blog post to creating a sales email. In the case they don't have a tool for what you want, they offer a feature called freestyle mode to instruct the AI to generate ANYTHING you want.
For example, there is no tool (yet) to create a LinkedIn post. But I use CopyAI to create LinkedIn posts using the freestyle tool. It's AMAZING!
You can instruct it to do what you want:
Write a case study about a customer
Create a YouTube video script
Write a tutorial for a feature of your product
The use cases are limitless!
I also love:
The user interface is quite inspiring (as a writer), simple and clean.

The output is probably one of the best among AI writers.
What can be improved about Copy.ai
However, there are some things that can be improved about Copy.ai:
As much as I love their blog post wizard, there are a number of bugs in it. A lot of times I've spent an hour or two in the blog post wizard to craft the blog post and then it'll just return a blank output at the end. No option to undo. You've lost all the content. While Copy.ai does say that the blog post wizard is in beta, these kind of issues are extremely frustrating sometimes.
No instant customer support. Their customer service is not very good, they don't reply quickly and you can only email them (no live chat option). EDIT: Live chat is finally available!
No built-in plagiarism checker so you have to rely on third party tools like Grammarly in order to ensure that your article is 100% unique.
Document management is a little messy. I do not like the fact that for every content generation I have to create a new project; this just creates a lots of junk in my CopyAI account because I have tons of projects in there which don't get used anymore and just take up space on their servers (and mine).
How is the output quality of Copy.ai?
The quality of the output is excellent.
That's one of the reasons why I purchased a monthly subscription of Copy.ai even though there are a lot of AI writers out there with generous lifetime deals.
Copy.ai output quality puts it in the Ivy League of AI writers, and I can confidently say that it will give you an article that's on par with what a professional writer could produce. That's a BIG statement.
It needs direction and detailed instructions, but once you get a good rhythm going with CopyAI, it can write high-quality copy for you much faster than any human writer could ever do—and at a fraction of the cost!
And with their newly released auto-instructions tool – the output quality has increased 3x for me.
How much does Copy.ai cost?
CopyAI gives you two options:
Free plan (10 credits)
Pro (starts at $35 per month)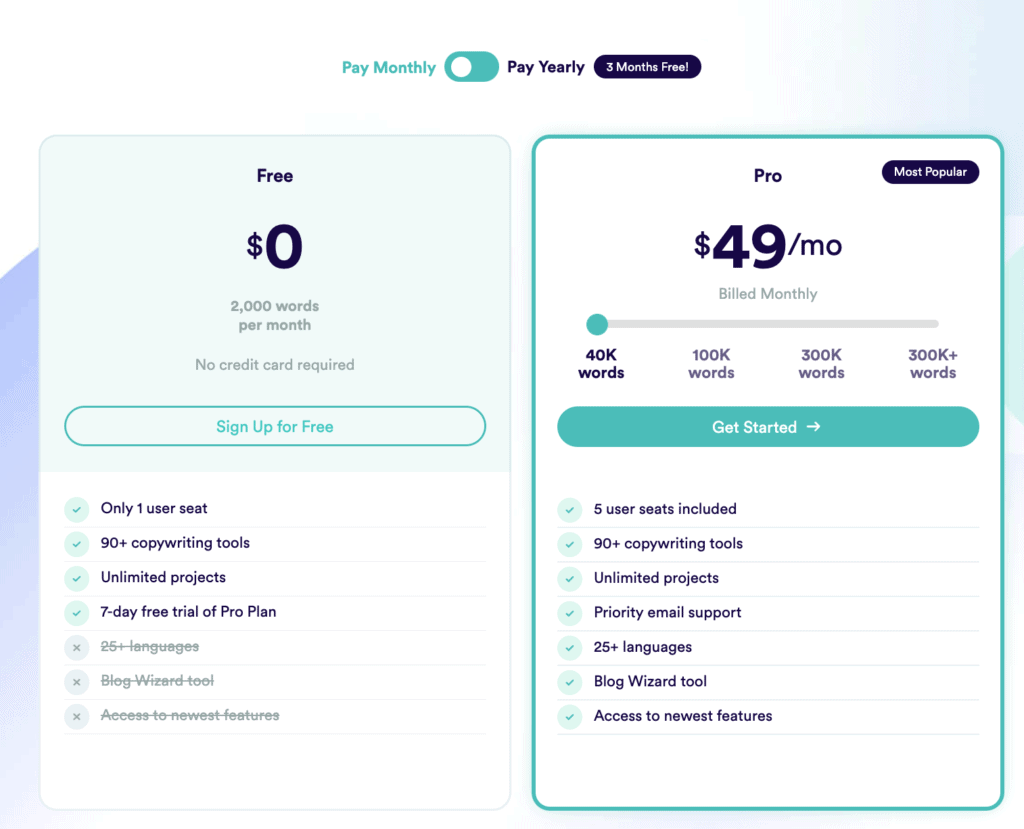 With the free plan, you get 50 credits in your first month and then 10 credits per month. It's good enough to create one full article or many short form pieces.
If you're a serious user, I would recommend upgrading to their Pro plan which costs just $49/mo if paid monthly or $35/mo if paid annually.
I also negotiated a sweet deal with CopyAI for you. Use code START COPY and get 40% off your first 12 months.
Who should buy Copy.ai?
Copy.AI is a highly recommended option for those who need A+ content but don't have the budget for the higher-end copywriting services out there.
Copy.ai will be a great fit if you're one of the following:
Blogger / Solopreneur
Startup investing in content for customer acquisition
Content creator that wants to outsource their writing
Is CopyAI Worth It?
In the end, Copy.ai offers tremendous value for money with its current features and pricing. If you are looking for a professional AI writer that delivers high-quality AI generated content without worrying about overspending, then Copy.ai is your best option.
Plus, even with it's minor flaws, I get a good vibe working inside Copy.ai as a writer.

Copy.ai is definitely one of the best AI writers out there. GO FOR IT!